Welcome to Rumi Network
World's Most Popular Website on Rumi

Rumi Network is dedicated to Rumi, the brilliant and radical Persian poet, mystic and philosopher of the 13th Century. This site is based on the work of award-winning longtime Rumi translator and scholar, author, recording artist and teacher of advanced spirituality, Shahram Shiva.

Shahram Shiva is one of the original translators and popularizers of Rumi. Shiva began translating the poetry of Rumi as a young prodigy in the '80s and has been presenting Rumi concerts, talks and workshops in the US ever since.
Shahram Shiva's translations of Rumi have been published in a few books including the unique Rending The Veil, which is recipient of a Benjamin Franklin Award. His latest book is Rumi's Untold Story.
His lyrical Rumi renditions are also available in two groundbreaking music albums: "Rumi: Lovedrunk" and "Love Evolve" an album of original songs and Rumi poems. Shahram Shiva is the voice of Rumi for 21st Century.
* * * * * * *
On Rumi Network you will find:
Rumi's poetry as translated by Shahram Shiva directly from the original Persian.
Rumi's Untold Story.
The Persian of Rumi through easy to read transliteration and interpretation.
Continually updating list of Rumi concerts and events.
Rumi related information for the Press.
Shahram Shiva's biography.
Sample pages of Shiva's books.
Learning to whirl using Shiva's unique 4-step method.
Links to social media and online music portals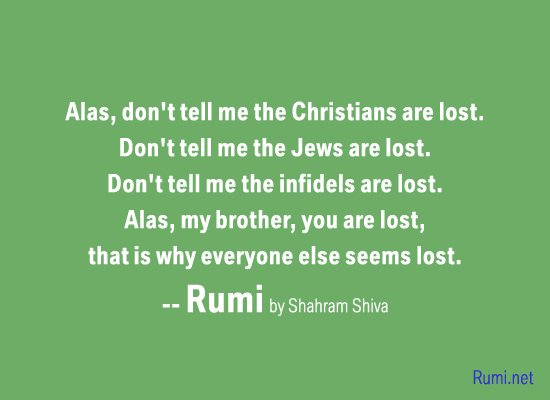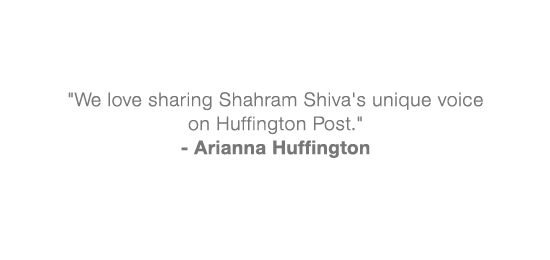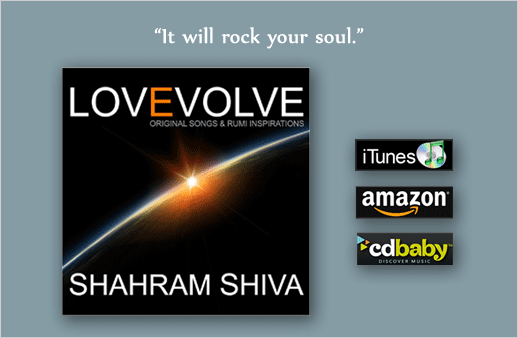 Shahram Shiva's latest book
Rumi's Untold Story: From 30-Year Research
is now available as Amazon Kindle & Paperback.
Rumi's Untold Story is written from 30-year research by award-winning Rumi translator, scholar and author Shahram Shiva. It provides a clear record of highlights of Rumi's life and clarifies certain aspects of his very colorful history which have been kept secret from public until now. It covers Rumi's unconventional relationship with his mentor Shams and Sham's controversial and doomed marriage to Rumi's daughter Kimia.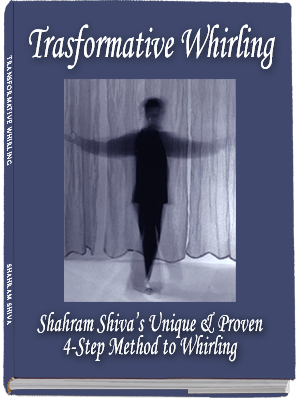 Shahram Shiva's book
"Transformative Whirling:
Shahram Shiva's Unique & Proven 4-Step Method to Whirling"
is now available as Amazon Kindle & Paperback.
When you watch children spin don't you envy their fun? Children everywhere love the freeing sense of spinning. Shahram Shiva has invented a unique new breakthrough technique that makes it possible for all to whirl comfortably, competently, without any dizziness or discomfort. The beauty of this system and key to its success are in its simplicity.

Since 1995, Shahram Shiva has helped tens of thousands of people to whirl comfortably and competently. Some of his whirling students, including Deepak Chopra, teach this method in their workshops.

Shahram Shiva's guided group whirling has been featured on CNN, and he's taught it for many years at Kripalu Center, Omega Institute, NY Open Center among many other universities and institutions. He's worked with choreographers and stage directors for whirling shows. Also performed and has trained dancers to whirl at New York's Joyce and LaMama theaters. Furthermore he trained the actor Robert Downey Jr. to whirl in the movie Game 6.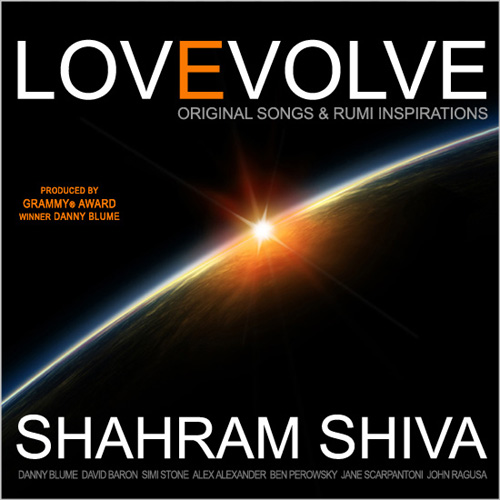 Love Evolve is Shahram Shiva's latest album of transformative songs. It features new original lyrics by Shahram Shiva, in addition to some of his favorite Rumi songs.
Blending elements of rock, dance, groove based, ambient, electronic and acoustic and soaring female vocals with the hypnotic voice of Shahram Shiva, this beautiful and unusual album is an anthem for progressive minds and spirits that yearn to constantly evolve and an empowering experience of love, beauty, freedom, self acceptance, wisdom and joy.
Love Evolve is Produced by the multiple GRAMMY nominee and GRAMMY Award-winner Danny Blume and Shahram Shiva.
For more information, to listen or download or order please visit: loveevolve.com.
Shahram Shiva's celebrated "Rumi: Lovedrunk" CD, has been reissued in superior sound quality, with enhanced audio and new mastering. Each note, each beat and each word has been enhanced. This latest audio enhanced version is titled "Rumi: Lovedrunk - Remastered." It's available at all music download sites.
Rumi: Lovedrunk is a groundbreaking audio project that features several talented musicians from Persia, Europe, Latin America and the U.S., and includes original compositions by Olivier Glissant and Michael Harrison. This album blends the exotic and the meditative with hip grooves and inventive arrangements and the deep, resonant and hypnotic voice of Shahram Shiva.

This meticulously composed and produced CD is much more than a "Spoken Word" project and can be listened to both for the beauty and power of Rumi's words, as well as for the captivating and inspiring mood of the music and poetic images. It is the uncompromising artistic statement of three diverse and committed artists.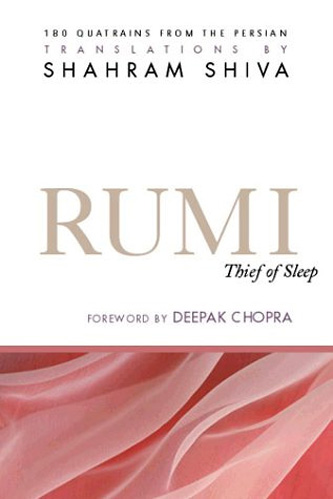 Rumi, Thief of Sleep:
Quatrains from the Persian
(Hohm Press)
This paperback with a foreword by Deepak Chopra,
contains selections of the best of the English translations
that appeared in Shahram Shiva's award-winning book Rending the Veil.
"In Persian, there are four levels of friendship each relating to a degree in closeness and intimacy: Aashenaa (to know someone casually), Doost (a close friend), Rafeegh (your best friend) and Yaar (your inseparable lover). However, these levels are independent of the type of physical connection you have with someone. These degrees of closeness explain your deep soul connection with another being; your spouse, therefore, may only be your Aashenaa, or you may have a perfect platonic relationship with a Yaar. Some mystics measure their intimacy with God and the Beloved by using these levels. For RUMI, the Beloved and Shams were one, and both (as one) were his Yaar. That could explain why Rumi's verses are being dubbed "love poems." Should they be anything less?"
From the Introduction by
Shahram Shiva
"Words can heal, they can transform our lives and bring joy, meaning and purpose. Words can bring us closer to God. Such are the words of Rumi. In Thief of Sleep, Shahram Shiva (who embodies the culture, the wisdom and the history of Sufism in his very genes) brings us the healing experience."

Deepak Chopra
author of How to Know God and
several NY Times Bestsellers
Hush Don't Say Anything to God:
Passionate Poems of Rumi
(Jain Publishing)
Shiva's book of lyrical interpretations of Rumi.
A book of verses of Rumi by an award-winning translator and poet. This selection catches Rumi in a rare mood and these are some of Rumi's most passionate and heartfelt expressions, each poem resonating with the intensity and fire rarely seen in English language before.
Shahram Shiva says, "Rumi--I am constantly reminded--is a miracle. Everything about him is absolute magic. Poetry in perfect rhyme and meter poured out of him as he whirled for hours on end, or as he fell into various states of ecstasy and rapture. There is music, rhythm and breath in most of his poems in Persian language. In my work as a translator I try to bring out some of these nuances. I try to pay a special attention to Rumi as a Persian mystic, and to the origin and the method of the creation of these timeless, sublime and always magical words."
"...These verses are not just meant for the libraries or the classrooms of academia. They are meant to be recited by human lovers and lovers of God. The passion of Rumi expressed in this book by Shahram Shiva will restore the exultation of spirit in your Being. This passion is holy and it will heal you..."
Deepak Chopra
author of How to Know God and
several NY Times Bestsellers
Rending The Veil:
Literal and Poetic Translations of Rumi
(HOHM Press)
Shiva's groundbreaking book of 252 poems of Rumi,
each presented in 4 versions, including the Persian and English.
Rending The Veil is recipient of a Benjamin Franklin Award for best book in the religion category. It is groundbreaking translation that traverses the world by which Rumi is brought into English -- from calligraphic Persian, to phonetic Persian, to literal English translations, to Shahram Shiva's own finely-wrought poems.
Please visit a flash presentation of Rending The Veil for more info.
Click here to see sample pages and the 4-step translation process.

NEWS:
>> Shahram Shiva's latest book Rumi's Untold Story: From 30-Year Research is now available as Amazon Kindle & Paperback.


>> Shahram Shiva's book "Transformative Whirling: Shahram Shiva's Unique & Proven 4-Step Method to Whirling" is now available as Amazon Kindle & Paperback.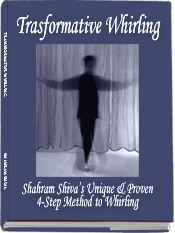 >> Shahram Shiva's Rumi poems have now been translated into Chinese in a new book released in 2017.
>> Shahram Shiva's articles in Huffington Post.
http://www.huffingtonpost.com/shahram-shiva
>> Listen to a 30-min radio interview with Shahram Shiva by host Mari Frank on KUCI.FM in SoCal.
>> Watch a Talk Show Interview with Shahram Shiva on Actors Entertainment with host Kim Estes. A Pepper Jay Productions.
http://www.ustream.tv/recorded/51670005
>> An Interview with Spirituality Teacher Shahram Shiva by Eliza Gales Interviews

>> Shahram Shiva is conducting a tour of Los Angeles area. Please visit our EVENTS section for more info.
>> Shahram Shiva's celebrated new album LOVE EVOLVE is on the Newswire: "New Album by #Rumi Expert, Shahram Shiva Blends Chill-out and Dance Music with #Yoga and Spiritual transformation."
UPCOMING EVENTS:
No events scheduled at this time.
LATEST REVIEWS:
>> Shahram Shiva's voice brings alive the timeless soul of our beloved Rumi.
Hazel Patterson
Yoga Instructor
>> The music is beautiful and the lyrics are powerful. The production values are excellent. Great work!
Todd Steifel
Stiefel Freethought Foundation

>> I have been truly enjoying your amazing LOVE EVOLVE CD. Thanks for developing your gift into such a set of skills and for combining the art with the consciousness and sharing it with the world. In appreciation of you and gratitude for sharing your art with me. Keep up the great work!
Foster Gamble
Founder of the Thrive Movement

>> LOVE EVOLVE radiates a beautiful and inspiring message for our dynamic ever changing world. Shahram Shiva has the ability to fuse modern, progressive new age / chill out music and sounds with profound spiritual insights. His hypnotic voice and empowering poetry sounds effortless and blends beautifully with the pulsating, smooth and ever evolving soundtracks. Very unique - highly recommended.
Suzanne Doucet
NewAgeMusic.com
>> Shahram Shiva's CD LOVE EVOLVE is catching the world by storm. It is an album of original songs & Rumi inspirations. This is the 2nd CD from Shahram, after "Rumi: Lovedrunk." LOVE EVOLVE is dynamic, exciting, adventurous and captivating. The dramatic messages and music is transformative. Each track has it's own story and sound. Modern, hypnotic, it will rock your soul.
Gary Goldberg, radio host
"In The Spirit" on WRPI.org & WRPI-FM
>> Sometimes provoking, sometimes tender, yet always dynamic, Love Evolve blends poetry and music for a unique sonic experience. Intense percussion, soaring female vocals and trance inducing rhythms create the backdrop, while Shahram Shiva masterfully recites original poetry along with some of his favorite Rumi translations. This is one you don't want to miss.
Bette Timm
Music Reviewer

>> I am blown away by the songs. They are amazing. Wow, very powerful, touching and uplifting. Love Evolve will impact the lives of the masses and spread love & light to all.
Sarah

>> Wow, those words are really beautiful and inspiring. Felt like a new person after listening. Thanks!
Wouter Kellerman
Flutist - 2015 GRAMMY winner
>> Things come to us at the right time, and that is when this music came to me. When I was ready to hear it, accept it, know it, resonate with it, evolve with it and become part of it. I'm sure this music will also come to many of you who are ready for it, you with a beautiful and "progressive heart" as Shahram so eloquently puts it.
Laura Sullivan
Pianist & Composer - 2014 GRAMMY winner

>> I enjoyed listening to your album, "Love Evolve." You have a great voice for sure. I found your work to be very thought provoking yet enjoyable to listen to. It was interesting how your voice (deeper vocal register) was contrasted by the higher female vocalists. Well done there!!! The rhythmic element provides that visceral reaction with the help of the electronic effects setting up a pleasing atmosphere. The lyrics got me thinking though. Thank you!
Leonardo Le San
Pianist & Composer
>> I downloaded Love Evolve from iTunes. It's cool because I can listen to it right on my iPhone. It's actually more jazzy and psychedelic than I realized at first. Great mystical lyrics, hypnotic vocals with some futuristic touches... But the flute and drums keep it earthy. Very danceable. Really nice!
Trish
>> soul food-music combined with love.
Yang
>> Listening to LOVE EVOLVE is like opening the door after a long day to find my sacred Lover has lit the candles and incense and prepared a delicately sensuous meal which he offers me by hand.
Deb
>> Fascinating, mind-altering album, with beautiful empowering poetry set to jazzy psychedelic music. Very sensual too! It seems to get deeper every time I listen to it.
via iTunes